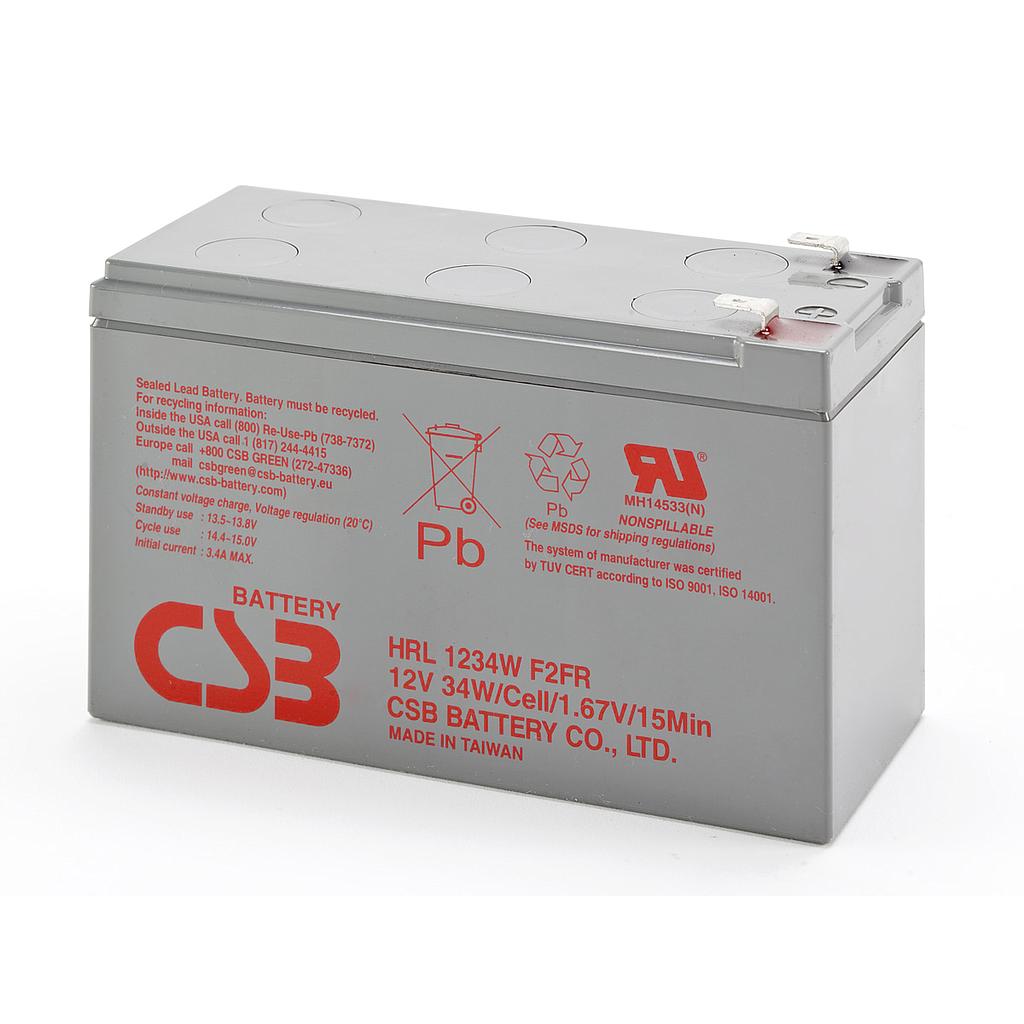 CSB 12V 9Ah UPS battery
---
Hind ei sisalda käibemaksu.
Toode on tellitav.

Tehnilised andmed
The CSB HRL1234W  Battery is specially designed for high efficient discharge and long-life applications. It is ideal for UPS power supplies, telecommunications equipment, emergency lighting equipment, fire alarms, security systems, and many more uses.
CSB's HRL Series has a long life and high reliability as well as a low self-discharge rate. HRL stands for "High Rate Long Life." The series is a modern hi-tech energy application product. Its characteristics are small volume, lightweight, and high discharge efficiency. The CSB HRL1234W Hitachi Battery can be used up to 8 years in standby service.
Cells Per Unit: 6
Voltage Per Unit: 12 V
Capacity: 34W @ 15 Minute-Rate to 1.67V Per Cell @ 25°C
Weight: Approx. 2.7 kg
Maximum Discharge Current: 130A (5 Sec)
Internal Resistance: Approx. 17 mΩ
Short Circuit Current: 367A
Maximum Charge Current: 3.4A
Terminal types: F2-Faston Tab 250
Container Material: ABS(UL94-HB) & Flammability resistance of(UL94-V0) can be available upon request.
Dimensions:
Length (L) 150.9±2.0 mm
Width (W) 64.8±1.0 mm
Container Height (h) 94.3±1.0 mm
Overall Height (H) 98.6±1.0 mm
Soovitatud alternatiivid:
Võrdle